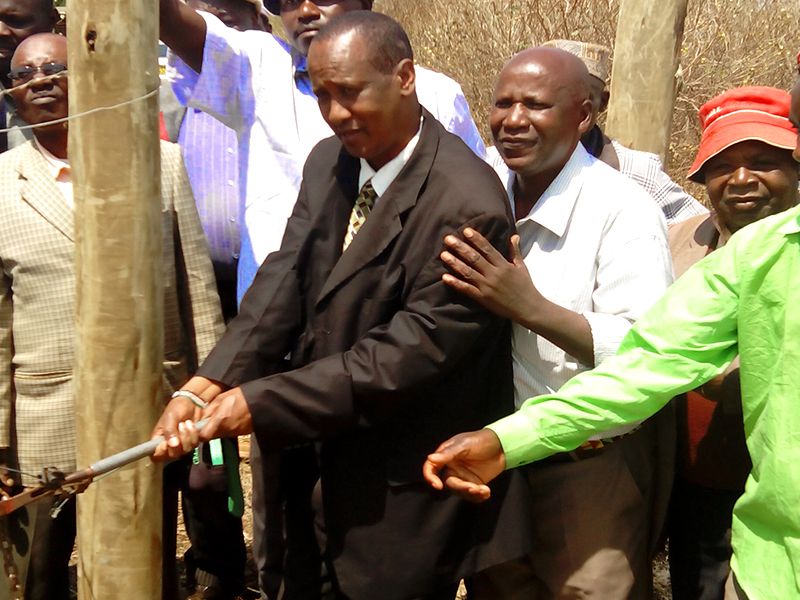 Changing lives: Meru Wood Industries Corporate Team gives hope to the community

There is nothing as joyful as seeing the smile on a farmers face. Meru Wood Industries, as part of its Corporate Social Responsibility, visited Kithoka-Ruiri-Naari wildlife corridor where over 300 stray elephants trampled down fences, ruined farmlands and damaged crops and homes and caused injuries and loss of lives to community members in Meru County on 1st August, 2015.
The electric fence facility was put up 15 years ago to safeguard the rights and welfare of all the people through keeping off wild animals but now  its neglected leading to more damages.Meru Wood Industries donated fencing poles to sustain the project and the welfare of the community through policies, coordination supervision and delivery of services.